CDP 365
The world today is too complex. Businesses who handle their customer data with different systems such as CRM, social, DMP and digital ad platforms etc. will find that the depths of data can be overwhelming.
With CDP 365, you just need ONE powerful software to:
Unify data from multiple sources and create a single customer view

Present data in a single dashboard and provide meaningful insights

Activate the data with marketing automation across multiple channels

CDP 365
Here are some of the reasons why CDP 365 is the right choice for your business.
The 1st AI-enabled CDP native to Southeast Asia
Our team is native to Southeast Asia, thus understanding the needs and demands of the region's business landscape. Our engineering center is also located in the region for faster turnaround of customizations.
01
Flexible Implementation Options
We offer both Software as a Service (SaaS) and On-premises for implementation options, whichever suits your business best.
02
Hybrid Pricing Model
Our pricing is based on a fixed cost plus performance based fee. Our servicing team works closely with you to manage the performance of your campaign operations until we fully complete the knowledge transfer to your in-house team.
03


Profile
Organize and unify your customer data from multiple sources and create a single customer view.
Single customer view - Create a 360-degree customer view, starting from anonymous visitors, known visitors, customers, return customers, and loyal customers
Identity resolution - Identify a customer accurately, based on similarities of the key attributes
Segmentations - Predict customer segments according to the customer behavior of both online and offline

Insights
Present all your customer data in a single dashboard with multi-dimensional views and drag-and-drop functionality. Our AI-enabled engine uses machine learning to generate insights from your customer data.
Predictive modelling - Predict purchase segment, churn rate and new ERFM (Engagement, Recency, Frequency and Monetary) model
Single dashboard - Provide multi-dimensional views in real-time based on your data sources
Drag and drop functionality - Build interactive reports with drag-and-drop tools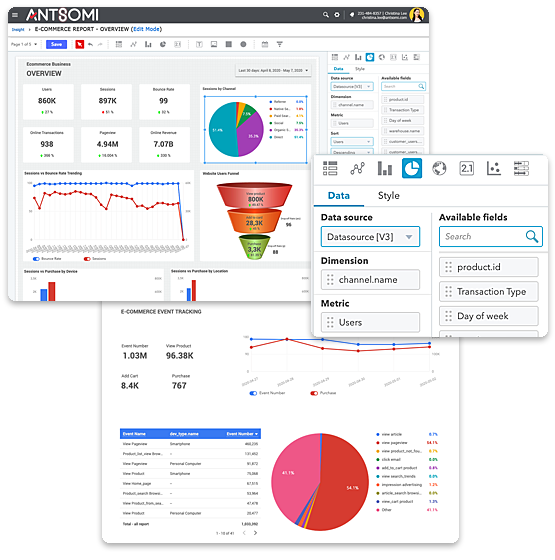 Marketing Hub
Coordinate 1-to-1 customer journeys at scale and deliver hyper-personalized experiences across multiple channels and devices, by following through different life stages of the customer journey to drive relevant engagements at different times.

Mobile
Drive mobile interaction via personalized notifications, messages and recommendations.
Website
Provide 1-to-1 personalized experiences in real-time across multiple devices, e.g. pushing dynamic ads based on search and browsing preferences.
Email
Deliver highly personalized email content and product recommendations to customers powered by our AI-engines.
Conversations
Hold meaningful conversations with customers on messaging platforms, e.g. WhatsApp, FB Messenger, Line, etc., leveraging our AI-driven functionality.
Digital Ads
Maximize ROI and performance of digital ad platforms, e.g. Google, Facebook & programmatic, via precise targeting & predictive segments.
In-store
Improve in-store experience and increase sales through integration of brick and mortar store facilities, e.g. ConnectPOS, and real time e-commerce data.
Antsomi CDP 365 Integrated Cross-channel Delivery

CDP 365 is certified by CDP Institute as Delivery CDP – Marketing Hub helps marketers drive growth with AI-powered relevant messages, personalized customer experiences in real-time across channels.


API Hub
The gateway to connect your existing services with CDP 365 via open APIs. It also features pre-built connectors for modern marketing stacks.
Source & Destination - Use a single set of APIs to send and capture data
Data stream - Receive and process data for analytics and activation
Data foundation - Normalise data for readiness to be consumed by modern marketing stacks

105
B+
Capturing the event logs and engagement data/Month
350
%
Capturing the event logs and engagement data/Month
3
B+
Analyzed both online & offline sales transactions (in USD)/Year
2
B+
Analyzed both online & offline sales transactions (in USD)/Year
Our technology partners