WHO WE ARE
We built the 1st AI-enabled Customer Data Platform in SEA
Based in Southeast Asia, Antsomi is a marketing technology company with the mission of transforming businesses into data-driven companies globally.
Speak to us if you are facing the following challenges:
You have many customer touchpoints but don't have a 360-degree view of your customers

You find difficulty orchestrating multi-channel campaigns seamlessly

You have trouble engaging customers through an omnichannel customer experience in real-time

CDP 365
Antsomi CDP 365 helps businesses decode their customer data, understand the nuances of their customer lifecycles, and act on them – 24 hours a day, 365 days a year.

Profile
Organize and unify your customer data from multiple sources to create a single customer view.

Insights
Present all your customer data in a single dashboard with multi-dimensional views and drag-and-drop functionality.

Marketing Hub
Coordinate 1-to-1 customer journeys at scale across multiple channels such as mobile, web, email, conversation, digital ads and in-store.

API Hub
Connect your third-party services using our open API and pre-built connectors to modern marketing stacks.
How CDP 365 works
Antsomi Infinity Marketing Framework
From customer acquisition to loyalty-building among customers, enterprises can finally provide an omnichannel experience to their customers by creating a 360-degree customer view by Profile + Insights, making CDP 365 the core of their operation, and using Marketing Hub + API Hub to deliver personalized and relevant messages. Ultimately, enterprises will drive customer lifetime value and sustainable growth for their businesses while providing a better customer experience to the new and existing customers.


14
B+
E-commerce Behaviors/Month
100
M+
E-commerce Sales (in USD)/Month
3
B+
Personalization Requests/Month
Antsomi CDP 365 is Recognised by Industry Bodies & Reports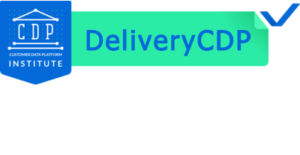 Anstomi CDP 365 is certified by CDP Institute as Delivery CDP. Its Marketing Hub helps marketers drive growth with AI-powered relevant messages, personalized customer experiences in real-time across channels.

Antsomi is recognised in the "Now Tech: Customer Data Platforms In Asia Pacific, Q4 2021" Report by Forrester.  The Forrester report includes the company in the automation functionality segment, which describes automation-oriented CDPs as focusing on the development and execution of customer marketing campaigns.


More enterprises choose CDP 365
DAVI selects Antsomi CDP 365 as its Customer Data Platform and Omnichannel Activation
The Philippines-based Data Analytics Ventures, Inc. (DAVI), a JG Summit Holdings Inc.'s subsidiary, has partnered with Antsomi for using Antsomi CDP 365 as its customer data platform (CDP) to empower the company for providing data-related products and solutions to its market.
Customer Data Platform
97%
Omnichannel Marketing Activation
90%
Precision Marketing Managed Services
80%
Data Science Consulting
85%

OUR SOLUTIONS
We deliver highly customized solutions across various industries
Antsomi CDP 365 unifies your first-party data, making the single customer view the center of all your customer lifecycle and driving the performance of your marketing and sales programs.
Recent blogs